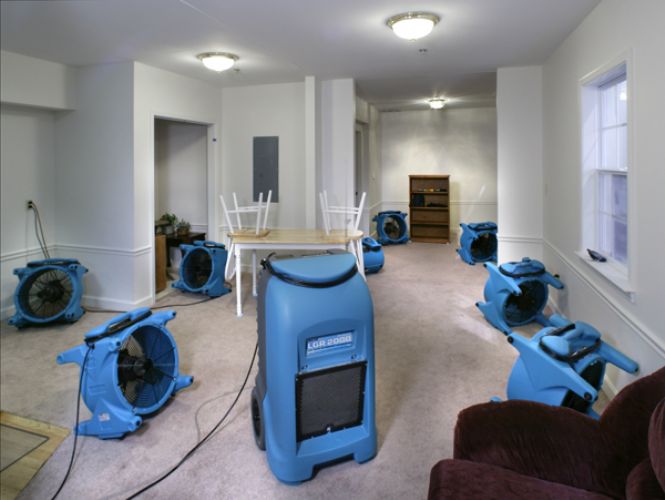 Accidents happen. One of the kids left the faucet running. The toilet overflowed. A branch fell on your roof. Whatever the cause, you now have a big mess. Water damage needs to be dealt with immediately so you don't have bigger problems down the road.
Water Restoration, Flooded Basement with 4 feet of water  Collegeville, PA  Scavello Restoration Inc. gets you back in business in no time.
For 24/7 emergency service, call
Fast and professional cleanup
Quality restoral of all damaged areas
We work directly with your insurance provider so YOU don't have to
Damage control. Standing water must be removed quickly, and the affected areas dried out to prevent microbial growth. When you call Scavello Restoration Inc. to handle your water damage emergency, we will:
Remove damaged structures and replace them with quality materials
Professionally clean and sanitize affected surfaces and belongings
Kill and remove all traces of bacteria, fungi, and mildew
Sanitize and disinfect problem areas to get rid of unpleasant odors
Your emergency is our specialty. Why Call Scavello Restoration Inc. for your water damage assessment and remediation?
Handling water damage emergencies since 1997
Advanced water extraction methods are used to get rid of water
State-of-the-art equipment is deployed to detect hidden moisture
High volume fans and powerful dehumidifiers promote air circulation
All damaged surfaces are professionally cleaned and sanitized
All traces of bacteria, fungi, and mildew are removed
Problem areas are sanitized and disinfected to get rid of microbes unpleasant odors
All necessary permits are acquired water extraction.
Dehumidifying
Water cleanup
Water restoration
Water removal
Basement water damage and flooded basement cleanup
Structural drying