Water Damage and Flood Damage in and around Bristol PA
April showers bring May flowers, but they also bring water damages to your Bristol PA home and business. If the weather has been less than kind to your home and you are now suffering from water damages, it's time to bring in the professionals. Call Scavello Restoration Services today to get a free quote.
Bucks County Homeowners know the Pennsylvania weather patterns have a mind of their own. And here in Bristol, where the roads wind and the Neshaminy Creek flows, the wind blows and the river is only a stone's throw away, it's important to have a capable, trustworthy water damage professional to rely on.
Water Damage in Bristol PA
Living in a beautiful, historic town such as Bristol PA, one known for its maritime past and riverfront location comes with a price. Floods abound in this scenic section of Northeast Philadelphia. When roads close, power lines go down, basements flood and septic tanks break. It's vital you, the residents of Bristol Township, have a reliable water extraction specialist by your side to bring your home or business back to its original beauty.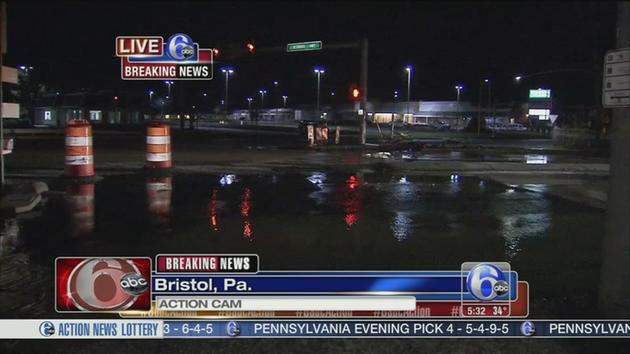 Scavello Restoration Is There for Bristol PA Residents
24 hours a day, 7 days a week — whether it's water restoration in your home, fire damage clean-up in your business or flood clean-up in your basement, Scavello Restoration is the only call you need to make for all of your Bristol Township, PA restoration needs. When disaster strikes, you want a local company that understands your wants and needs. The certified technicians here at Scavello Restoration have over 25 years of experience serving Bristol, PA residents and businesses, so you can rest assured your property is in the most capable of hands.
If there is water damage in your Bristol Township home, don't hesitate. Call the water removal and water damage professionals at Scavello Restoration Services. They'll provide you with a FREE QUOTE and help you to determine the appropriate course of action, so you can take back your home.
Call Scavello Restoration today to get a free quote and turn your Bristol PA house back into a home.
Contact Us !