Fire Damage, Smoke Damage, Water Damage Restoration

Fire and smoke damage can cause extensive damage to your home or business. If you have experienced fire, smoke, soot or water damage in your home or business, it is important to call a professional restoration company immediately.
With over 30 years of fire restoration experience, Scavello Restoration is proud to bring our expertise to homeowners and businesses throughout Harleysville, Pottstown, Collegeville, Phoenixville, PA and the surrounding areas. Our talented team can handle all levels of fire damage restoration, delivering the skilled workmanship you want and the personal, attentive service you deserve. So, whether your property has sustained minor smoke damage or extensive fire damage, you can rely on the experts at Scavello Restoration to restore it quickly and efficiently.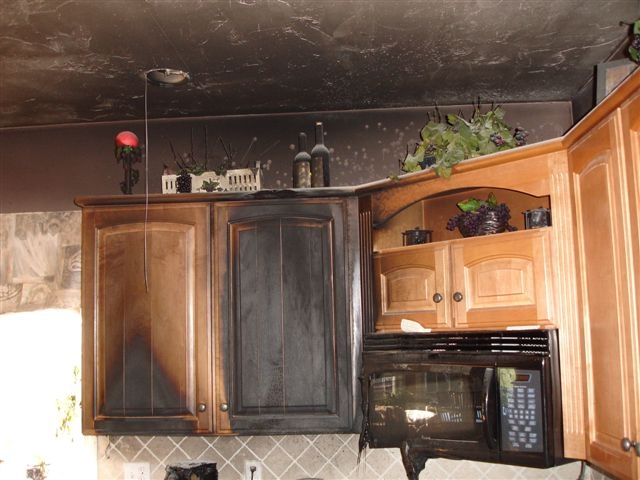 You never can predict when disaster will strike, and with Scavello Restoration you don't have to. That is because we are available to respond to your emergency needs 24 hours a day, 7 days a week, 365 days a year. Fire damage of any size or scope can be traumatic, and we understand how difficult it can be when a fire forces you out of your home or business for any length of time. That is why we work diligently to repair your property quickly, while keeping you informed every step of the way. After we handle all of the initial cleanup and emergency work, our crews work to rebuild and restore, returning your property to its pre-loss condition as best as possible. Not only do we work with your insurance company directly, but we make every effort to ensure your return to your home is as seamless and stress-free as possible.
Whether you are in Phoenixville, Harleysville, Pottstown, Collegeville, PA or anywhere in between, Scavello Restoration is equipped to respond to your fire restoration needs within 60 minutes of receiving your call. In fact, we encourage you to call us as soon as possible. Immediate response provides us with the greatest opportunity to salvage your belongings and prevent further loss and expense. After we assess the condition of your home we will extract any water left behind from extinguishing the flames, remove any items that can be cleaned or refurbished and secure your property before beginning the restoration process.
Should your home or business be affected by a fire, we are here to help. We are a family-owned and operated business with over 30 years of experience in the Pennsylvania area and are dedicated to restoring your property and allowing you to quickly and safely return to your home or business. We are here to help.
Complete Fire Damage Cleanup and Repair
24-Hour Fire Damage Assistance-Residential and Commercial
24-Hour Emergency Board-Ups
Emergency Fire Damage Cleanups
Over 30 Years of satisfied customers in your area!
Specialized Insurance Claims Help