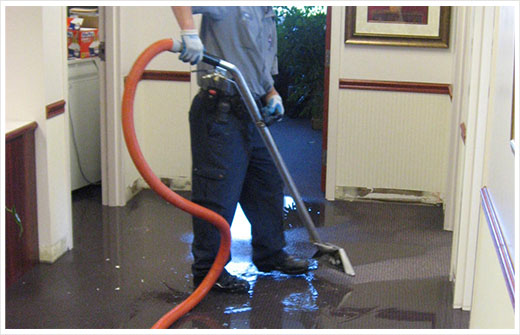 Scavello Restoration Water Damage Restoration in Devon, PA
Trusted Devon  Water Damage Remediation since 1996
When your property has been devastated by water damage in Devon, Villanova,  Pennsylvania, call Scavello Restoration Services for emergency clean up. The dangers of water sitting in a building, in the carpets, under the flooring, and behind the walls are well understood. The factors of time, temperature and volume of water determine the rate of growth of toxic microorganisms such as mold and mildew. Across Devon, water damage is a great deal less dangerous when Scavello  Restoration Services is involved. Scavello  Restoration has the tools and expertise to immediately remove the water, dry the affected areas, and repair the damage.
If your Devon home has water damage, Scavello Restoration Restoration can eliminate it!
Talk to a  Water Damage Remediation Expert
(610) 489-0859
water damage Restoration Services' drying fans in water damaged house. Through the years, Scavello Restoration Services has developed a safe and effective protocol to contain, eliminate, and repair water damage in Devon  Pennsylvania.
Scavello Restoration Services' Devon Water Damage Remediation Process
Immediate Dispatch: Time is of the essence. A qualified Devon water damage team is dispatched immediately, because the longer the water sits, the greater the damage to your Devon structure.
Scavello Restoration  Services determines which categories and classes of water damage are present. Immediate action is taken to keep your Devon environment safe from contaminants.
Extraction: Scavello Restoration Services removes all water, and opens structural components such as ceilings and walls that can hold hidden water and enable microorganism growth. Moisture readers measure the completeness of the extraction.
[wpseo_opening_hours show [wpseo_map max_number="undefined" width="400″ height="300″ zoom="-1″ map_style="roadmap" scrollable="1″ draggable="1″ show_route="0″ show_state="0″ show_phone="1″ show_phone_2="1″ show_fax="1″]Drying: State of the art air movers, dehumidifiers, and other industrial-grade machinery are delivered to your Devon building to dry all surfaces, including walls, ceilings, flooring, and carpets as quickly and thoroughly.
Sanitizing: Contaminated surfaces are decontaminated to remove toxins, especially when class 3 water is identified. Damaged areas are then sanitized and odors are neutralized.
Repair or Replace: With the water gone and the area safe, Scavello Restoration Services can repair structural damage to your Devon property. Scavello Restoration Services has years of experience repairing and replacing roofs, flooring, patching ceilings and walls, and painting to restore your Devon building to its original state.
From the first response to the last coat of paint, Scavello Restoration  Services is there every step of the way to safely eliminate your Devon water damage and make your Devon home or building safe, fresh, and new again.
q