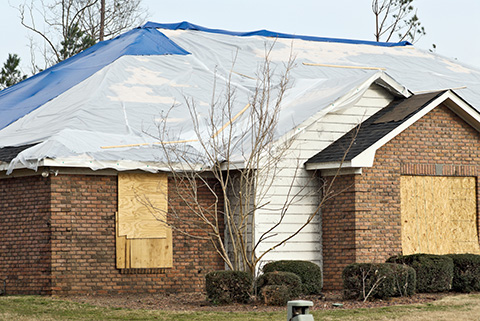 Water Damage Dryout, Water Damage Restoration in Wynnewood PA
Located outside of Philadelphia, just a short distance from the Schuylkill River, Wynnewood, PA is a quiet residential community, and one of the area's most desirable suburbs. So, it's no wonder that so many people are proud to call Wynnewood their hometown. At Scavello Restoration, we are proud to help maintain the beauty and integrity of the Wynnewood community by providing the area's finest disaster recovery and home restoration services.
Disasters can happen at any time, day or night. This is why Scavello Restoration is dedicated to quickly responding to your Wynnewood disaster restoration needs 24 hours a day, 7 days a week, and 365 days a year. Whether it's flood restoration near Remington Road or fire damage clean-up and smoke odor removal near the Lankenau Medical Center, Scavello Restoration is the only call you need to make! We are a local company with over 25 years in business, so you can be assured that we have the experience, knowledge and resources to handle your commercial and residential projects, regardless of size and scope.
Homeowners
Whether you live in a Colonial near Haverford Road or a large luxury home near Gypsy Lane, you can be assured that Scavello Restoration has the experience and state-of-the-art technology to manage all of your Wynnewood, PA home restoration needs. From fire and smoke damage restoration to water removal and flood damage repair, our dedicated crews have the training and tools to complete all projects promptly and with the utmost professionalism. Whatever the size and scope of the damage to your Wynnewood property, we will provide you with the services necessary to rapidly restore your home to its pre-loss condition. Give us a call — we are here to help!
Businesses
While Wynnewood is primarily known as residential, businesses are playing an increasingly important role in the makeup of the community — from Wynnewood Shopping Center to the various stores and shops on Lancaster Avenue. If your Wynnewood, PA business has sustained property damage from flood, fire, storms or vandalism, Scavello Restoration is the name to know! Whether it's fire restoration or water extraction and water damage repair, we can help minimize your loss and have your business open and operational as quickly as possible. Don't wait to give us a call. We're here for you 24/7.
From Penn Road to City Avenue, and everywhere in between — Scavello Restoration is the only call you need to make for all of your Wynewood, PA disaster restoration needs!