Water Damage, Fire Restoration, Smoke Damage, Smoke Odor Removal: Harleysville, PA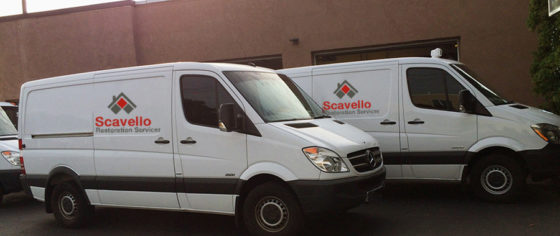 Settled by the Dutch in the 18th century, Harleysville, PA has a rich history. In fact, Harleysville is home to the historic Klein Meetinghouse and features an array of annual festivals, including the Apple Butter Frolic, Jaycee's County Fair Days and Heckler Fest. There's lots to love about life in Harleysville! At Scavello Restoration, we take great pride in serving Harleysville homeowners and businesses, delivering the area's finest disaster recovery and restoration services. Storm, fire or flood damage can happen at anytime, which is why Scavello Restoration is available to meet your needs 24 hours a day, 7 days a week. Our professional crews are experts in fire restoration, smoke odor removal, water extraction, flood restoration and all other kinds of disaster restoration services. So, you can rest assured that your project is in the most capable hands when you leave the work to us! As a local company, with more than 25 years in business, Scavello Restoration has earned a reputation as Harleysville's trusted choice for commercial and home restoration work of all sizes and scopes. From Yoder Road to Harleysville Pike, Main Street to Indian Creek and everywhere in between — wherever you are in Harleysville, PA, Scavello Restoration is always just a phone call away!
Homeowners
Whether you live in a townhouse on Montgomery Drive, a traditional style house near Sturgis Road or a large luxury home on Northfield Lane, Scavello Restoration is the only name you need to know for superior home restoration services. Our professional crews are available to promptly address your disaster recovery needs, anytime day or night. Fire damage, smoke damage or water damage — we can restore your Harleysville home to its pre-loss condition quickly and efficiently. We understand how difficult this time can be, and Scavello Restoration is here to help you return to your home as soon as possible. Just give us a call!
Businesses
Smoke damage, flood damage or other disaster is not only destructive to your property, but it can also lead to costly downtime for your Harleysville business. Whether the damage is localized in one area of your commercial property or has done extensive damage throughout your business, it is important to work with a disaster restoration professional who can help minimize your loss and have your business open and operational as quickly as possible. Give us a call right away, especially if your project requires water removal and water restoration. The sooner we can get started, the sooner we can have you back in business!
We are here for you 24-hours a day. So, give us call! Scavello Restoration is ready and able to handle all of your Harleysville, PA disaster recovery needs.