Hoarding Clean Out, Junk and Trash Removal in and around Frazer, PA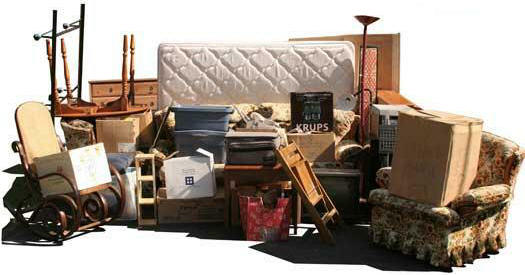 We offer Frazer junk removal and junk hauling service, where we can haul away junk of all kinds from your home. Our junk haulers can help you remove junk from rooms, apartments, rental houses, garages, attics, basements, or anything of the sort.
We will provide Frazer Home Owners with a free estimate and on-site evaluation with our junk hauling services.
Our Clean Up Services
As part of our junk pick-up service, we will clean out old items of all types, including old appliances, furniture removal, mattress disposal and removal, hot tub removal, and more.
Packrat/trash/ clutter cleanouts – Clutter can just drive you mad, and when you want to clean it up you don't know where to start. So let us help you with your clutter.
Animal feces/urine cleanup and disinfection – Sometimes pests can get into your room amongst all the trash, and leave urine and feces behind. At worst this can cause diseases for you and your family. At best it is just unhygienic. That's why we will clear away this mess, and then disinfect the area as well.
Odor removal Malvern – Are you worried that terrible odors will still be left behind? As part of our junk removal service, we can also make sure that all odors are removed as well as the trash.
Search and recovery of valuables – Sometimes your valuables can get lost amongst all the trash. If this is the case with you, don't worry. Just let us know, and we'll make sure to search for your valuables so you don't have to worry about them getting thrown away.
Packaging and storage or personal belongings – It can be a huge task to pack and store your personal belongings. So why not let us do it all for you, so you don't have to do anything at all?
Hypodermic needle/syringe recovery and disposal – You don't want to handle hypodermic needles and syringes? Let us remove and dispose of them for you using the safest of methods.
Restoration services to repair damage to the property – We are a home restoration company and we have been in operation for over 25 years. So if you have any restoration services that need to be done on your home, we are the ones with the experience to do it for you.
Hoarder cleanup – We also offer hoarder cleaning services. So if you have been hoarding junk for a long period of time, our hoarder clean-up team can come to your home and take it all away for you. It may be hard for you to get rid of all your stuff, but a hoarding cleanup is necessary from time to time.
In some circumstances we may even offer you free junk removal for your home, saving you money and hassles.
House Cleanouts
Shed Removal
Basement Clean Out Service
Piano Removal Service
Trash & Junk Removal Service
Water & Sewage Removal Service
Carpet Water Removal Service
Hoarding Clean Out Service
Garage Clean Out Service
Wooden Deck Removal Service
Construction Debris Removal Service
Home Gut Out Service
Fire Damage Removal Service
House & Building Demolition Service
Home Gut Out & Demo Service
Building Clean Out Service
Attic Clean Out Service
Basement Clean Out Service
Home Clean Out Service
Building Clean Out Service
Home Clean Out Service
Jacuzzi & Hot Tub Removal Service
Swimming Pool Removal Service
Wet Insulation Removal Service
Wet Carpet Removal Service
House & Building Demolition Service
Yard Clean-Up Service
Safe Removal Service
Fence Removal Service
Swing Set Removal Service
Sign Removal Service
Give us a call today if you are in need of a hauling service for your home.