PLUMBING, BURST WATER PIPE, TOILET REPAIR , AND MORE IN AND AROUND EXTON, PA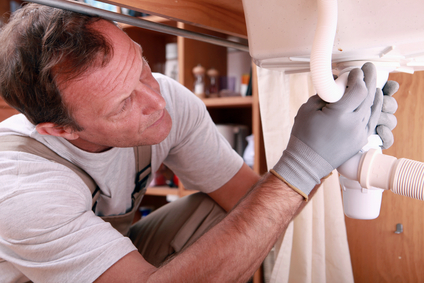 If you're looking for exceptional plumbing services in Exton, PA — look no further than Scavello Restoration! That's right, we are now bringing our more than 25 years of restoration experience to your full-service plumbing needs! When it comes to choosing a plumber, it is always important to work with someone who has experience, the latest technology and solid reputation for excellence — and that's exactly what you will find at Scavello Restoration! We are pleased to serve homeowners and businesses throughout Exton with a wide range of plumbing capabilities. In fact, our plumbing offering includes: water pipe repair, drain cleaning and cleanup, fix frozen water pipe, and much, much more! Plus, we are available to address your broken water pipe repair or other plumbing emergencies 24 hours a day, 7 days a week. One call to Scavello Restoration does it all!
Residential
Your Exton, PA home represents a significant investment, and it's no secret that a broken or Burst water pipe can do substantial damage leading to a costly repair. That's why Scavello Restoration is committed to helping you prevent those issues before they occur with plumbing maintenance and drain cleaning services. We are your full-service plumber, and we can handle everything from a simple repair to a broken pipe and flooded basement. So whether you own a Colonial off North Whitford Road or a custom built traditional home near Sunrise Boulevard, Scavello Restoration can provide you with the plumbing maintenance and emergency repairs you need to keep your plumbing system operating efficiently.
Commercial
Exton is home to a wide range of offices, restaurants and retail shops. While this provides great opportunities to local businesses, it also means that the market can be competitive. So, when your Exton business is facing a plumbing emergency, adequate services simply aren't enough. You need an experienced professional who can provide you with the fast, efficient services you need to get back to business. At Scavello Restoration, our skilled plumbers are equipped to handle everything from drain back up and leaky water pipes to toilet back up and flood clean up. With 24-hour emergency service, Scavello Restoration is the only call you need to make!
From Swedesford Road to the Exton Bypass, North Ship Road to Lincoln Highway, wherever your Exton, PA home or business is located, Scavello Restoration has your complete plumbing solution. Whatever your plumbing emergency or maintenance needs, we will provide you with the exceptional service we're known for. Let us put our expertise to work for you!