Plumbing, Drain Cleaning, Toilet Backup, and More in and around Norristown, PA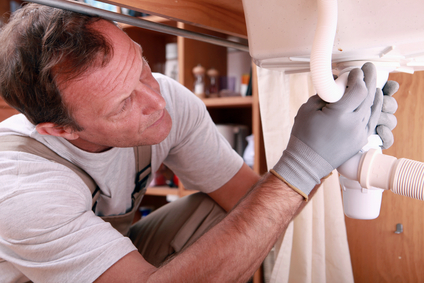 Just a few short miles from Philadelphia, Norristown, PA offers residents a wide array of amenities, recreational opportunities, restaurants, shops and businesses. If a plumbing issue is preventing you from operating your business or enjoying everything the Norristown community has to offer, not to worry! Scavello Restoration has your complete commercial or residential plumbing solution! While we may be known as the restoration experts, we are now bringing our nearly 3 decades of restoration experience to your full-service plumbing needs! There are many plumbers that offer service to Norristown, but few have the combination of experience, state-of-the-art technology and professional expertise that you will find at Scavello Restoration. Our plumbing offering includes: broken water pipe repair, toilet backup service, drain cleaning and cleanup, and we also fix frozen water pipes and more! Since plumbing emergencies can happen anytime, our plumbers are available to serve you 24 hours a day, 7 days a week. Whether you own a business on Main Street or a home off Fornance Street, Scavello Restoration is the only call you need to make for all of your Norristown, PA plumbing needs!
Residential
Norristown features many historic homes. Unfortunately, old homes often means old pipes, which can result in costly plumbing issues. At Scavello Restoration, we address this in two ways. The first is with preventative maintenance. A leaky water pipe may be a simple fix, however, a broken water pipe can do significant damage. By addressing your drain cleaning and maintenance needs today, we can often prevent problems in the future. Secondly, if you do experience a plumbing emergency or need a water pipe repair service, you can be assured that we are here to help. As experienced restoration professionals, we can handle your plumbing issues and provide you with any restoration work that your project may require. From Markley Street to DeKalb Street, and everywhere in between, Scavello Restoration can provide you with maintenance or plumbing repair service throughout Norristown, PA.
Commercial
Don't let a plumbing issue keep you from focusing on your Norristown business. One call to Scavello Restoration is all it takes! Our skilled plumbers are equipped to handle everything from water pipe repair and drain back up to drain cleaning and fix frozen water pipe. Norristown, PA is home to a wide array of businesses of all sizes and scopes, and we are proud to serve them all with emergency service 24/7. We'll have you back to business as usual in no time!
Whatever your plumbing emergency or maintenance needs, Scavello Restoration is here to provide you with the exceptional service we're known for. Contact us today!