Plumbing, Drain Cleaning, Toilet Backup, and More in and around Philadelphia, PA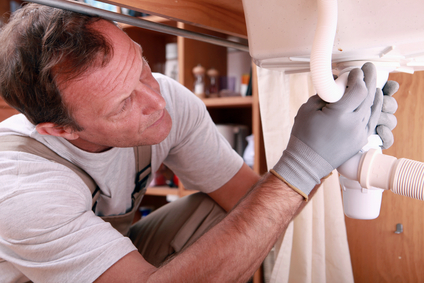 As Pennsylvania's largest city, there is no shortage of things to do in Philadelphia. There is also no shortage of Philly plumbers! So when you need drain cleaning, have a leaky water pipe or need to fix frozen water pipes, who do you call? How do you distinguish between the freelancers, fly-by-night companies and the established industry professionals? When you want quality workmanship, professional service and a job done right the first time, call the experts at Scavello Restoration! Over the years, we've earned a reputation as Philadelphia's trusted source for disaster restoration work, and we are proud to now utilize our state-of-the-art equipment and dedicated crews to offer the full scope of residential and commercial plumbing services throughout Philadelphia and the surrounding areas. From water pipe repair to toilet backup and everything in between, one call to Scavello Restoration does it all!
Whether you have a broken water pipe at your business in Center City, need drain cleaning and cleanup for your home in West Philadelphia or have a toilet backup in Millbrook, Scavello Restoration is at your service! Our plumbing offering includes a wide range of services and restoration capabilities, and our plumbers are available for your emergency needs 24 hours a day, 7 days a week. In fact, we can quickly be dispatched to your home or business anywhere in the Greater Philadelphia area, including: Overbrook, Newbold, Fishtown, Chesnut Hill, Germantown, Torresdale, Somerton, Oxford and anywhere in between.
Whether it's a drain backup or broken water pipe repair, when you need emergency plumbing services in Philadelphia, Scavello Restoration is the name to know. While there is no problem that our expert plumbers can't handle, the best way to keep your plumbing system operating at peak efficiency is to schedule preventative maintenance. A routine drain cleaning today could spare you from a costly water pipe repair in the future. Although we are experts in emergency restoration, we take great pride in helping our customers avoid plumbing emergencies in the first place. If your Philadelphia home or business is due for plumbing maintenance, give us a call. We're here to help!
From large commercial buildings to historical homes, at Scavello Restoration we have the knowledge and expertise to handle all of your Philadelphia plumbing needs. If it's a broken water pipe repair, drain cleaning, or we fix frozen water pipe, the experienced plumbers at Scavello Restoration are dedicated to providing you with the highest level of service, making you a customer for life. Contact us today!