PLUMBING, LEAKY WATER PIPE AND BROKEN WATER PIPE REPAIR IN AND AROUND GILBERTSVILLE PA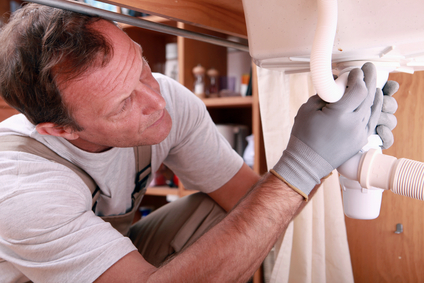 With over 25 years in business, Scavello Restoration has earned a reputation as Gilbertsville, PA's trusted disaster restoration professionals, In fact, over the years, we have served homeowners and businesses from Gilbertsville Road to Bartman Avenue, Middle Creek Road to Swamp Pike and everywhere in between. Scavello Restoration is pleased to announce that we are now bringing the same dedication, experience and quality workmanship that has become our hallmark over the years to meet all of your Gilbertsville plumbing needs! 24 hours a day, 7 days a week, you can call on our skilled plumbers to provide a wide range of emergency services for your commercial and residential needs. Our plumbing offering includes: toilet backup, drain backup, water pipe repair, fix frozen water pipe, and more. One call to Scavello Restoration is all it takes to handle your full-service plumbing needs!
While we are known for our ability to provide fast, efficient responses to your emergency needs, Scavello Restoration would also like to take this opportunity to remind you that prevention is an important part of avoiding these issues in the first place. What could be a quick fix for a leaky water pipe today may develop into a costly broken water pipe repair in the near future. That's why we are here to provide your Gilbertsville home or business with complete plumbing maintenance and drain cleaning and cleanup services. If you do experience a plumbing emergency, burst pipe, or flood, of course, we are always here to help, but we also take great pride in delivering the maintenance services you need to prevent these disasters from happening. So, if it's been a while since you have had your plumbing system inspected and drains cleaned, give us a call. Our plumbers can provide you with the thorough service you need and the peace of mind you deserve!
From Village Green to Swamp Creek, wherever your Gilbertsville, PA home or business is located, you can rest assured when you leave your plumbing service to the professional plumbers at Scavello Restoration. Large or small, routine maintenance or emergency repairs, we are at your service! Call us today, and experience the Scavello Restoration difference for yourself. We're confident that you will see in us the dedication and workmanship that has earned us an excellent reputation throughout Gilbertsville and the surrounding communities. We appreciate the opportunity to discuss your plumbing service and how we can put our expertise to work for you!