Burst Water Pipe Repair Phoenixville, PA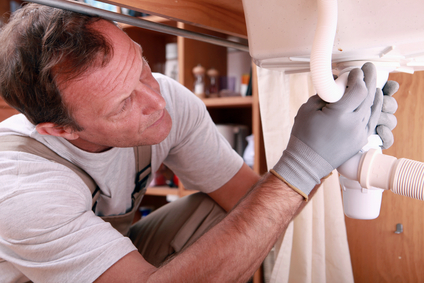 With a diverse local economy, rich history and beautiful natural resources, Phoenixville, PA is a wonderful place to live and work. What do you do when you experience a plumbing emergency at your Phoenixville home? Who do you turn to when a broken water pipe prevents you from operating your Phoenixville business? The answer is simple — you call the professionals at Scavello Restoration! While we may be best known for our more than 25 years of disaster restoration experience, Scavello Restoration is pleased to announce that we also bring our dedication and exceptional workmanship to all of your Phoenixville plumbing needs. Commercial or residential, our plumbing offering includes: drain backup, water pipe repair, drain cleaning and cleanup, leaky water pipes, toilet backup, and more. We also fix frozen water pipes. Of course, we know better than anyone that emergencies don't wait for regular business hours; which is why our plumbers are available to meet your urgent plumbing needs 24 hours a day, 7 days a week. Contact us anytime day or night — we're always just a phone call away!
From Black Rock Road to Star Street, the Phoenixville Plaza Shopping Center to the Schuylkill River, wherever your Phoenixville home or business is located, Scavello Restoration is the name to know for exceptional plumbing service. As a local company, we understand the needs of our community, and we have extensive experience working on historic and luxury homes. The plumbing code has changed a lot since many Phoenixville homes were built, and old pipes can cause serious issues if they aren't properly maintained. At Scavello Restoration we are pleased to offer drain cleaning and preventative maintenance services to ensure your plumbing system will provide you with the worry-free operation. Fixing a leaky water pipe today may prevent a costly broken water pipe repair tomorrow. If you can't recall the last time you had your Phoenixville home or business's plumbing system inspected, contact us to schedule service. Our plumbers will provide you with the maintenance you need and the peace of mind you deserve! Of course, should you experience a plumbing emergency, we are always here to help. From a toilet backup to fixing frozen water pipes, one call to Scavello Restoration does it all!
Available 24/7 – If your water is not hot enough, too hot, or not hot at all, just call whether it's 9 AM or 9 PM. We understand that the rest of your life doesn't stop just because your water heater does. Call Scavello Restoration anytime. We can come to fix your water heater at night so you can still shower before work in the morning.
Water Heater Experts – Does your hot water smell awful? Does the water heater make a lot of noise? You've likely got mineral buildup. Does the water take too long to heat up? The heating element or burner is probably malfunctioning. We've been in business since 2015, so there is nothing we haven't seen. It doesn't matter what's wrong with your water heater, we can diagnose the problem quickly without all the guesswork. S&R Plumbing's plumbing experts spot the problem and fix it as soon as possible so you can go on with your day.
Dependable – Have you ever seen the price tag on a new water heater? It's enough to scare you away from using the other guys. Water heaters tend to be very pricey due to the quality of materials needed to make them. At S&R Plumbing, we understand this and take special care to avoid damaging your water heater. Our customers trust us, which is why they've kept us in business since 2015.
You never appreciate how important hot water is until your water heater stops working. With Scavello Restoration, you won't have to go too long without it! To get your water heater fixed, Call for a free quote today!