Water Damage Restoration, Fire Damage, Smoke Damage, Mold Damage, Flood Damage in Ambler PA
The small borough of Ambler PA has a lot of heart and a lot of history. Within this Montgomery County, PA town nestled in the Delaware Valley, you'll find plenty of mom-and-pop shops reminiscent of the older days. Here in Ambler, it's easy to shop local and support the close-knit community as you also support the local economy.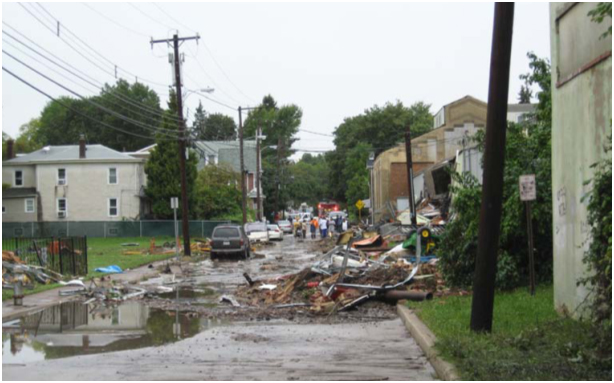 Many things can throw this delicate framework off-balance if we're not careful, one being Mother Nature. When water damage, smoke damage, and fire damage affect your Ambler PA small business or home, it's vital you have a reliable, skilled restoration professional by your side to bring your business back to life. Scavello Restoration will provide you with the support, skill, and free quote to get your business back on track and your house back to being a home.
We know that in Ambler Township their roads and infrastructure are old and narrow, which means flooding and water damage of all kinds. When these things happen, your home and your small business need someone they can rely on to get the job done right.
Ambler residents and business owners rely on Scavello Restoration for all their restoration needs Water Damage Restoration in Ambler PA
Your business is central to the local flavor and economy of Ambler, and it's important to us too. We here at Scavello Restoration realize the town wouldn't have its charm without local small business owners like you, and we know how important it is for you to get your business up and running as quickly and painlessly as possible.
From water removal and water damage restoration to fire damage restoration and smoke odor removal, we here at Scavello Restoration do whatever it takes to quickly and efficiently transform your property back to its original condition, so it's like the incident never happened.
If your Ambler PA home or business has been damaged, call us right away. There isn't time to waste. Scavello Restoration is ready to put our decades of restoration expertise to work for Ambler residents!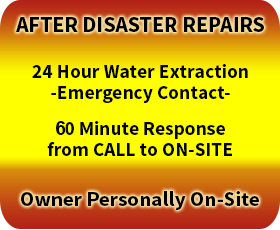 Trust Scavello Restoration to Restore Your Ambler PA Home or Business
Call Scavello Restoration anytime, day or night, 24/7. Our team of experienced, certified, highly trained restoration experts are ready to respond to your call and fulfill your restoration needs. Whether it's fire damage clean-up and smoke damage restoration for your home off Orange Ave or water extraction and flood restoration for your business on E Butler Ave, Scavello Restoration is the only call you need to make!
We are proud to be a local company that serves local companies large and small. We're also proud to be able to have over 25 years in the restoration business. Our service is unmatched and has earned us the trust and confidence of homeowners and businesses throughout Ambler PA, the Greater Philadelphia Area, and beyond.
Restore your business, protect your investment. If there is water damage, fire damage, or smoke damage on your property, don't hesitate. Call the restoration professionals at Scavello Restoration Services. We'll provide you with a FREE QUOTE and help you to determine the appropriate course of action, so you can take back your home or business.
Get back to business in Ambler PA with a free quote from Scavello restoration.
Contact Us !