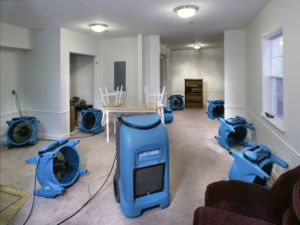 5 Star Google Review
Water Damage, Fire Damage, Flood Damage, Smoke Damage in and around Devon, PA Call
610-489-0859
With approximately 1,500 residents, Devon, PA is far from a big city, but what it lacks in size, Devon makes up in charm. In fact, Devon is home to the Devon Horse Show, the oldest and largest outdoor, multi-breed horse competition in the country, as well as several beautiful parks and challenging golf courses. The point is, a city's value doesn't lie in how large it is, but in what it means to those that call it home. The same can be said of your Devon business or house. It may not be the largest in town, but it is exceptionally important to you. So, when your Devon property is damaged, you need a professional who has the experience and knowledge to restore it, while providing you with the personal, attentive service you deserve. That company is Scavello Restoration.
As a local Devon Water Damage company, with over 28 years in business, Scavello Restoration has earned a reputation as the trusted choice for residential and commercial restoration throughout Devon, PA and the surrounding communities. Whether you need fire damage cleanup at your home off Conestoga Road or water removal and flood cleanup at your business on Sugartown Road, Scavello Restoration is the only name you need to know for all of your Devon disaster restoration needs.
Fire Restoration
Your home is more than just a financial investment. It represents your livelihood, a place you gather with family and friends and where you store your most treasured possessions. If your Devon home has sustained fire damage, you need an expert crew who can help restore your property and peace of mind. Scavello Restoration is available to address your needs 24 hours a day, 7 days a week. So, you can be assured that we'll be there when and where you need us. We are experts in fire damage restoration and smoke damage restoration, and we'll provide you with the exceptional service you need to get safely back in your home and on with your life.
Water Restoration
When it comes to water removal and water damage clean up, time is of the essence. So, if your Devon home or business has standing water, a mildew smell or other signs of trouble, contact us right away. We will dispatch a crew for fast water removal, structural drying, and deodorization. Not only does this provide us with the best opportunity for salvaging your personal items, but it prevents the growth of harmful mold spores.
Whatever the size and scope of th eWater damage, you can rely on Scavello Restoration to provide your project with the utmost in workmanship and attention to detail. Your Devon home or business is important to you, and that means it's important to us too. Let Scavello Restoration meet your needs and exceed your expectations
Contact Us !