Water Damage Restoration 24/7 – 1 hour to your door!
Call 24/7 610-489-0859

When you need top-notch Water damage restoration and fast response times, trust in the experts at Scavello Restoration. Not only are we available to address your Water restoration needs 24 hours a day, 7 days a week, but one phone call is all it takes, and our expert crew will be on-site at your home or business in just 30 minutes. With over 25 years in business, we have extensive experience providing Water restoration services throughout Phoenixville, Harleysville, Pottstown and Collegeville, PA, as well as the surrounding communities. So whether your property has a few feet of standing water or minor Water damage, you can rely on our experts to handle your needs quickly and professionally.
Burst pipes, a leaking washing machine, a damaged Water heater — Water damage can happen anywhere. The most important thing you can do if your property has sustained Water damage is to call us right away. As your trusted, local Water restoration specialists we work quickly to contain the flooding and extract the Water from your property. This is essential to protecting your property from additional damage and stopping harmful mold spores from growing and spreading to other areas of your home or business. Mold growth is destructive to both your property's structure and your health. If left unaddressed it can lead to even bigger problems. So, don't delay — call the experts at Scavello Restoration right away.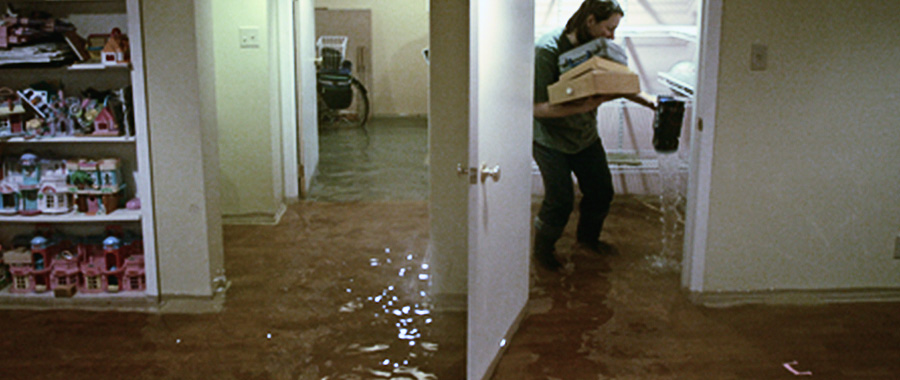 At Scavello Restoration, our knowledgeable and dedicated team understands how mold growth spreads, and they know exactly where to look and how to respond. After removing any Water and thoroughly inspecting your property, we will dry and deodorize all upholstery, carpeting and affected areas. We will then sanitize your property killing any mold spores, and preventing new spores from developing. Our advanced technology also allows us to work quickly, so we can minimize further Water damage and provide the best opportunity for salvaging and restoring any damaged items. We will make every effort to recover and restore your belongings and furniture. So you can have peace of mind knowing your home or business is free of hidden moisture and completely restored to its pre-loss condition.
Whether you are in Harleysville, Pottstown, Collegeville or Phoenixville, PA, Scavello Restoration is the only call you need to make for exceptional Water restoration services. We understand how stressful and difficult this time can be, and we are here to walk you through every step of the way, making the process as seamless and stress-free as possible. Contact us today, and let us put our expertise to work for you!
Contact us today for service. Scavello Restoration will rid your property of any moisture and provide top-quality flood damage restoration.
Complete Water Damage Restoration
24-Hour Emergency Water Damage-Residential and Commercial
24-Hour WATER EXTRACTION / REMOVAL
WATER EXTRACTION Sewage Cleanups
Over 25 Years of satisfied customers in your area!
Specialized Insurance Claims Help