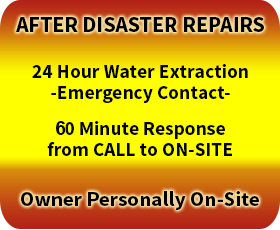 Water Damage Repaired- Limerick, PA 24/7
Call:
610-489-0859
Located along the Schuylkill River, Limerick, PA features excellent recreational opportunities, great schools and an array of businesses. From the Limerick Golf Course and Linfield Sports Park to the Philadelphia Premium Outlets and Heritage Field Airport — Limerick, PA is a great place to live, work and play! If your Limerick, PA home or business has wind fire, smoke or flood damage, you need a disaster restoration expert who can handle your project quickly and efficiently — a professional like Scavello Restoration. We have over 29 years of experience providing disaster recovery, water damage clean-up, water extraction and flood restoration throughout Limerick and the surrounding communities. Whatever the size and scope of the damage, we are here to deliver the exceptional restoration services you need, when you need them. We know you want to restore your property and get back to everything you love about life in Limerick, and Scavello Restoration is here to help you do just that!
24 Hour Service
Water removal and fire restoration can't wait for regular business hours. That's why Scavello Restoration is available to address your Limerick, PA commercial and home restoration needs 24 hours a day, 7 days a week, 365 days a year. One of the biggest mistakes people make is waiting to call us. At Scavello Restoration, our expert crews work quickly to assess and contain the damage, recover your belongings and secure your property. These first steps are crucial to all disaster recovery projects, both large and small. Water damage, for example, gets worse with time. Immediate water extraction, structural drying and sanitizing prevents further destruction as well as the development and spread of harmful mold spores. If you need water restoration anywhere in the Limerick area, give us a call right away. We will work to provide you with fast, efficient service and the best outcomes for your home restoration project.
From Benjamin Franklin Highway to Swamp Pike, Royersford Road to North Lewis Road and everywhere in between — wherever your Limerick, PA home or business is located, you can depend on Scavello Restoration to provide you with the industry's finest disaster restoration services. In fact, we specialize all types of restoration projects, including: fire damage clean-up, flood damage, smoke damage restoration, smoke odor removal and more. Experience the Scavello Restoration difference for yourself, and see why we are the trusted choice for disaster recovery throughout Limerick and the surrounding areas. We appreciate the opportunity to put our service and expertise to work for you! Water extraction
Dehumidifying
Water Cleanup
Water Restoration
Water removal
Basement water damage and flooded basement cleanup
Structural drying
Contact Us !