Water Damage Restoration in Malvern, PA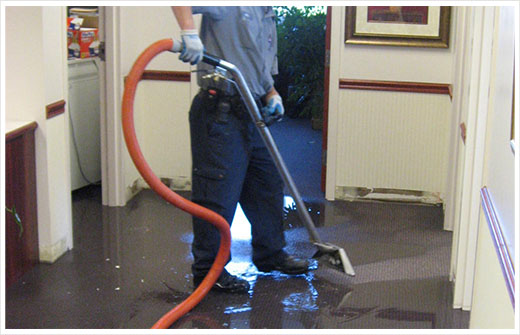 From Paoli Pike to King Street, Malvern, PA is a great place to live, work and play. Malvern is home to an array of businesses, as well as over 3,000 residents, and features a distinct, hometown charm all its own. So, when disaster strikes Malvern homes and businesses, it takes an experienced, local professional to restore them to their original glory. That company is Scavello Restoration.
With over 25 years in business, we have the experience, resources and technology to handle all types of disaster restoration work. So, whether you have a business on Lancaster Avenue or a home off Valley Road, you can be assured that Scavello Restoration is here for all of your Malvern, PA fire restoration, flood clean up and water removal needs 24 Hour Emergency Service.
Fire Damage Restoration
Fire not only destroys property, it can also damage your peace of mind. Let Scavello Restoration help restore them both. As experts in fire damage clean up and smoke damage restoration, we work quickly and efficiently to return your Malvern home or business to its pre-loss condition. We will thoroughly inspect your property for hidden smoke damage and recover your personal items for cleaning and restoration when possible. You never can predict when fire damage will occur, and time is of the essence. That is why are are here to address your emergency fire restoration needs 24 hours a day, 7 days a week.
Water Removal
Whether it's from a flood or burst pipe, water damage can be costly to Malvern homes and businesses. At Scavello Restoration, our professional crews can quickly be dispatched anywhere in Malvern, providing you with fast, efficient water restoration services. We utilize the latest equipment in water removal, drying, sanitizing and deodorization. So, you can be assured that we'll contain the problem and prevent further water damage to you property. Water restoration is always time critical, no matter what the size and scope of the damage. If it's not addressed right away, it can lead to harmful mold growth and even further destruction. Not to worry! Scavello Restoration is available to address your flood clean up needs anytime, day or night. Your Malvern home or business is in the most capable hands with our professional team!
From the Farmer's Market and quaint shops to the seasonal events, there is so much to love about life in Malvern. Let Scavello Restoration provided you with the prompt efficient service and quality workmanship you need to get back to enjoying everything this community has to offer. Whether your Malvern property has sustained fire damage, flood or another loss, we will restore it to its original condition so you can get on with your life. Contact us today.
Contact Us !