Water Damage in Conshohocken PA
The historic town of Conshohocken PA, located on the east bank of the Schuylkill River in Montgomery County, Pennsylvania, is a vibrant, historic town. Conshohocken residents recognize the transformation their borough has undergone, as it has developed into a riverfront hub of residential and commercial activity in suburban Philadelphia, transforming from a large mill town to an industrial and manufacturing center.
Living on the Conshohocken Curve, it's vital to be prepared for anything life—or rather mother nature—may throw at you. We here at Scavello Restoration believe it's important Conshohocken PA residents have a skilled water damage and flood restoration professional by their side.
When the Schuylkill River rises over its banks, Conshohocken PA residents need a water removal and water damage restoration specialist who can quickly and efficiently remove the water flooding their home or business to prevent water damage, mold, or mildew.
Living in a beautiful, historic town such as Conshohocken, one known for its maritime past and riverfront location, comes with a price. Floods abound in this scenic section of Montgomery County. When roads close, power lines go down, basements flood, and septic tanks break, it's imperative that you, the residents of Conshohocken PA, have a reliable specialist by your side for water extraction, water damage clean-up, flood damage remediation, and mold remediation. The water damage restoration experts at Scavello Restoration understand how important it is to get you back in your home or business as quickly and safely as possible.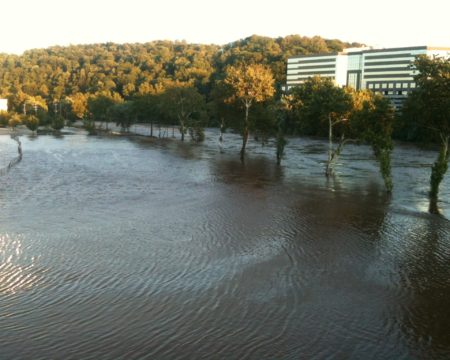 Commercial Restoration in Conshohocken PA
Your business is key to the transformation and success of Conshohocken. This Pennsylvania town wouldn't thrive without the success of local businesses. We here at Scavello Restoration recognize the significance of local small business owners like you throughout Conshohocken's history, and we know how important it is for you to get your business up and running as quickly and as painlessly as possible after experiencing damage of any kind.
From water removal and water damage restoration to fire damage restoration and smoke odor removal, we here at Scavello Restoration do whatever it takes to quickly and efficiently transform your property back to its original condition, so it's like the incident never happened.
Trust Scavello Restoration to Restore Your Conshohocken PA Home or Business
We are proud to be a local water damage company that serves local companies large and small. We're also proud to have over 28 years in the Pennsylvania restoration business. Our service is unmatched and has earned us the trust and confidence of homeowners and businesses throughout the Greater Philadelphia Area and beyond.
If there is water damage, flood damage, mold damage, fire damage, or smoke damage to your property, don't hesitate. Call the restoration professionals at Scavello Restoration Services. Scavello Restoration is ready to put our decades of restoration expertise to work for Conshohocken residents! We'll provide you with a FREE QUOTE and the appropriate plan of action so you can take back your home or business.
When disaster strikes your local Conshohocken PA commercial business, call Scavello Restoration for a free quote and top-notch restoration services to get back to business as usual.
Get back to business in Conshohocken PA with a free quote from Scavello Restoration.
Contact Us !