Water Damage Clean-up Service, Water Removal, Phoenixville, PA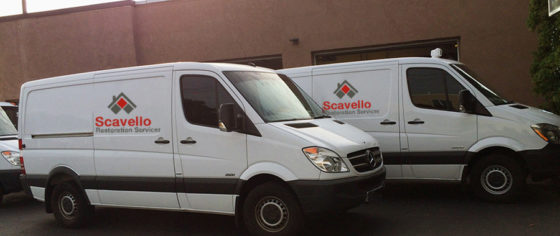 With its rich history, beautiful natural resources, like the Schuylkill River and Black Rock Sanctuary, and a diverse economy that features talented local artisans and excellent restaurants, there is so much to love about living in Phoenixville, PA. So, it's no wonder that Philadelphia Magazine named Phoenixville as one of its "10 Awesome Neighborhoods to Call Home". If you are like most Phoenixville, PA residents, you take great pride in this wonderful community. But what do you do if fire or water damage your Phoenixville property? Who can you depend on for quality, efficient commercial or home restoration work? The answer is simple. Just pick up the phone and call the professionals at Scavello Restoration! Whether it's water removal and flood restoration or smoke odor removal and fire damage cleanup, Scavello Restoration is available to handle Water Damage restoration needs 24 hours a day, 7 days a week. With more than 25 years in business and a commitment to doing whatever it takes to quickly handle restorations of all sizes and scopes, we have earned the trust and confidence of homeowners and businesses throughout Phoenixville and the surrounding areas. Experience the Scavello Restoration difference for yourself, and call us today!
Residential
At Scavello Restoration, we understand that Water damage to your Phoenixville home is more than just 'real estate' and your personal belongings are more than just 'stuff'. That's why we are dedicated to doing everything possible to recover and restore your home and its contents. Flood damage, fire restoration or smoke damage — our team of disaster restoration experts understand the importance of restoring your property and your peace of mind. When it comes to Water Damage to your Phoenixville home restoration, you can be assured that we are here to help you every step of the way.
Commercial
Whether your Phoenixville, PA business is located on Main Street, Nutt Road, Bridge Street or anywhere in between, Scavello Restoration is ready and able to meet your disaster restoration needs anytime day or night. We know you want to quickly restore your Phoenixville commercial property and get back to business as usual, and Scavello Restoration is here to help you do just that! From water extraction and water restoration to smoke odor removal and fire restoration, we have the best crews and the latest in state-of-the-art technology, allowing us to rapidly and expertly handle your commercial restoration.
Wherever your Phoenixville, PA home or business is located, Scavello Restoration is the only call you need to make for complete disaster restoration. One call does it all. Contact us today!