Plumber, Leaky Water Pipe and Burst Water Pipe Repair, Reading, PA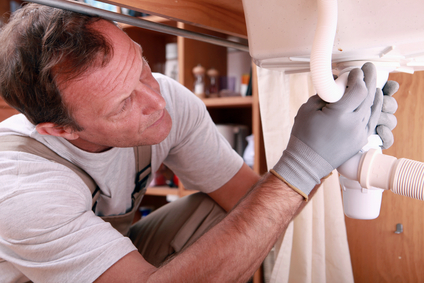 As Pennsylvania's fifth largest city, there is no shortage of plumbers serving Reading, PA. So, how do you know who to call when you have a plumbing emergency? Who can you depend on for quality workmanship and prompt, professional service? The answer is simple — Scavello Restoration is the only name you need to know! With over 25 years in business, Scavello Restoration is well known for our disaster restoration capabilities, and we are pleased to announce that we are now available to handle full-service plumbing as well. That's right! Scavello Restoration is bringing our experience and dedication to your Reading, PA residential and commercial plumbing needs. Our plumbing offering includes everything from leaky water pipes, drain backup and water pipe repair to toilet backup, drain cleaning and cleanup, fixing frozen water pipes and much, much more. No one knows better than we do, that disasters don't wait for regular business hours. That's why our skilled plumbers are available to meet your emergency service needs around the clock. 24 hours a day, 7 days a week — Scavello Restoration is at your service!
Reading, PA was founded in 1748, and many of Reading's homes and businesses have a rich history and cultural significance. Older homes offer unique charm and beauty, but it also means that they are susceptible to plumbing issues. Plumbing code has changed a lot in recent years. Older pipes can corrode and break, leaving you with a big mess and extensive flood damage. Not to worry! Scavello Restoration is here to help. Not only do we have the capability to restore your property in the event of a disaster, but we can provide you with the services necessary to prevent a plumbing emergency down the road. Our plumbers will inspect your system, find any hidden leaks monitor mature trees and roots that may disrupt your plumbing system. Today you may be facing a quick fix of a leaky water pipe. That same pipe, if left unaddressed, may result in a costly broken water pipe repair in the future. If you haven't had your Reading home or business's plumbing system inspected and drains cleaned recently, contact us about scheduling maintenance service. Our plumbers will provide you with the thorough maintenance you need and the peace of mind you deserve!
Whether you are in Center City, Eastside, Hampden Heights, Penn's Commons, Southside, Millmont, College Heights or anywhere else in the Reading, PA area, Scavello Restoration has your complete plumbing solution. Contact us today, and let us put our expertise to work for you!