Water Damage, Flood Restoration, Pottstown, PA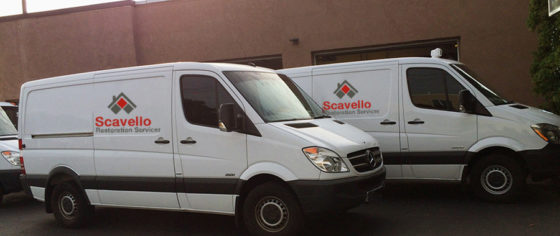 While there are many towns in Pennsylvania with a rich history, few lay claim to as many historic sites as Pottstown, PA! In fact, Pottstown is home to several buildings listed on the National Register of Historic Places, including: Pottsgrove Mansion, Jefferson Elementary School, Reading Railroad Pottstown Station, the Old Pottstown Historic District and others. Pottstown offers its residents a wonderful mix of old and new buildings. So, if fire or flood damage your Pottstown home or business, don't trust your disaster recovery to just anyone. Depend on the experienced professionals at Scavello Restoration. As a local company, with more than 25 years in business, we have the knowledge, resources and state-of-the-art technology to restore your Pottstown property to its pre-loss condition.
From water extraction and water damage repair to smoke damage and fire restoration, Scavello Restoration has earned a reputation as the trusted choice of Pottstown businesses and homeowners. Our expert crews are experienced in all phases of commercial and home restoration work, and they are equipped to work on jobs large and small. Plus, we are ready and able to handle your emergency disaster restoration needs 24 hours a day, 7 days a week. From Glasgow Street to Moser Road, Industrial Highway to Wilson Street and everywhere in between, Scavello Restoration is the only call you need to make for your Pottstown, PA disaster restoration needs.
Water Restoration
Whether it's from a leaky roof, burst pipe or broken water heater, flood damage can happen anytime. Unfortunately, water damage can be destructive to both your belongings and your property's structure. That's why it is important to address the issue immediately, and call the professionals at Scavello Restoration. Our crew can be quickly dispatched to your Pottstown home or business for prompt water removal and flood restoration. Not only will we do everything possible to salvage and restore your furniture, carpet and other personal items, but we will provide you with the efficient drying and sanitization necessary for preventing further damage and harmful mold growth. Don't wait another minute. Call us today!
Fire Restoration
We understand the devastating effect fire damage can have on your Pottstown property and your peace of mind. At Scavello Restoration we will provide you with the smoke odor removal and fire restoration needed to restore your home or business to its pre-loss condition. From thoroughly inspecting your home to recovering your personal items, you can count on us to complete your restoration work quickly and expertly.
From North Charlotte Street to High Street, Scavello Restoration is here for all of your Pottstown, PA disaster restoration needs. Contact us today!