Disaster Recovery, Fire Damage, Flood Damage, Smoke Damage in and around Media, PA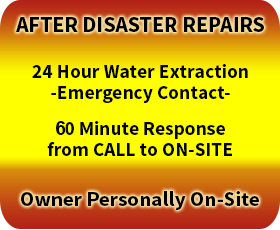 As the county seat of Delaware County, Media, PA touts itself as "Everybody's Hometown". Perhaps that's because Media offers a wonderful mix of historic buildings and charming neighborhoods; so even those just passing through feel right at home in Media. From the beautiful Bank building on State Street to the classic marquee of the Media Theatre, Media, PA is a wonderful place to call home. So, when fire, flood or storms threaten your Media home or business, trust in the experts at Scavello Restoration to help you safely return to your property.
As a local company, with over 25 years in business, Scavello Restoration is proud to offer exceptional water restoration, smoke odor removal, flood damage clean up and fire restoration services to homeowners and businesses throughout Media, PA and the surrounding areas. In fact, we are able and ready to respond to your disaster recovery needs 24 hours a day, 7 days a week, 365 days a year.
Fire Damage
Fire not only destroys your property. it can also damage your peace of mind. At Scavello Restoration we can help restore them both. If your Media home has sustained fire damage, our expert crews will provide you with the fast, efficient service you need and the dedicated support you deserve. We are experts in fire restoration and smoke damage restoration, so you can be assured that you are in the most capable hands when you work with us.
Water Damage
Water continues to damage even after after the initial flooding is over. In fact, if left untreated it can lead to harmful mold growth and structural damage. That's why Scavello Restoration is on call 24/7 for water removal, drying, sanitizing, deodorizing and water restoration services. If your Media, PA property floods or you notice a mildew odor, contact us right away. We will quickly assess your property and provide the necessary water extraction and flood restoration services.
Whether you live in a historical home off Baltimore Avenue or own a business on Providence Road, Scavello Restoration is the only call you need to make for all of your Media disaster recovery needs. Whatever the size and scope of the damage, you can rely on us to provide your project with the utmost in workmanship and attention to detail. Your Media property is important to you, and that means it's important to us too. Let Scavello Restoration meet your needs and exceed your expectations.
Contact Us !