Water Damage Cleanup Service, Water Removal, Norristown PA
Call 610-489-0859 24/7

Home to an array of industries, businesses, restaurants and shops, Norristown, PA allows its residents to take advantage of all the services, amenities and entertainment they need without ever leaving town! But what do you do when fire or water damage keeps you from enjoying everything Norristown has to offer? Where do you turn when disaster forces you to close your business doors? You trust in the local disaster restoration experts at Scavello Restoration!
Anytime day or night, 24/7 — Scavello Restoration is equipped and ready to respond to your Norristown home restoration needs. Whether it's Water Damage damage clean-up and smoke damage restoration for your home off West Marshall Street or water extraction and flood restoration for your business on Dekalb Street, Scavello Restoration is the only call you need to make! We are proud to be a local company with over 25 years in business. Our service is unmatched, and has earned us the trust and confidence of homeowners and businesses throughout Norristown, PA and beyond. Experience the Scavello Restoration difference for yourself, and let us put our expertise to work for you!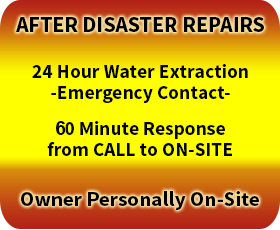 Commercial Restoration
Your business is important to Norristown, and it's important to us too! That's why we provide you with the exceptional services you need to restore your Norristown commercial property and get back to business as usual. From fire restoration and smoke odor removal to water removal and water damage repair, we will do whatever it takes to quickly return your property to its pre-loss condition. Call us right away, and let Scavello Restoration put our decades of restoration expertise to work for your Norristown, PA business!
Residential Restoration
From Main Street to West Fornance Road and everywhere in between — wherever your Norristown, PA home is located, Scavello Restoration has your complete home restoration solution. Our state-of-the-art technology allows us to provide a wide range of home restoration services, including: water restoration & flood damage clean-up, fire restoration, smoke odor removal and more. We understand that your home is more than just a real estate investment, and we're available to deliver the service and support you need to get through this stressful situation.
From the Elmwood Park Zoo to Norristown State Hospital — wherever you are in Norristown, Scavello Restoration is always just a phone call away! Let us provide you with the disaster restoration services you need and the peace of mind you deserve! Contact us today!