Water Damage Cleanup Service in Souderton PA
The diverse community of Souderton Township in Souderton, PA has a lot of heart and a lot of history. Within this Montgomery County, PA municipality, you'll find a sense of community and history like no other. We know that many things can throw this delicate framework off-balance if we're not careful, one being Mother Nature. When water damage, smoke damage, or fire damage hit your Souderton PA home, it's vital you have a reliable, skilled water damage restoration professional by your side to restore your property back to its original shape.
Scavello Restoration understands the quaint Pennsylvania charm Soulderton Township has, and we'll do everything to keep your home or business beautiful yet functional. The restoration professionals here at Scavello Restoration will provide you with the support, skill, and free quote you need to get your house back to being a home. Souderton PA residents and business owners rely on Scavello Restoration for all their restoration needs.
Home Restoration in Soulderton PA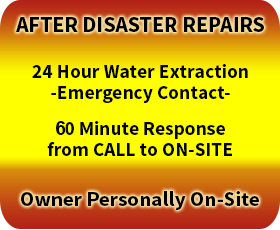 Pennsylvania homes are old and historic, meaning they're bound to cause PA homeowners a bit of trouble. Residents of Souderton PA recognize both the plight and privilege of living in a historic township. Considering Souderton has been around since 1717, many of the homes within this Pennsylvania municipality creak and groan. But this is all part of the charm.
However, when creaks turn into leaks, you have a problem. If your home is leaking, you may be at risk for serious water damage and mold and mildew. In this case, you have to act fast and contact a water damage cleanup and water damage restoration professional.
You may note that there are different rules, laws, and regulations for dealing with and restoring historic homes and buildings. This can cause a headache for the homeowner.
Restore your home and protect your piece of Pennsylvania's history. If there is water damage, fire damage, smoke damage, mold, or mildew to your Souderton PA property, don't hesitate. Call the restoration professionals at Scavello Restoration Services.
We'll retain your home's original charm and get it back to safe, working condition.
Commercial Restoration in Souderton PA
Your business is a key component to the local flavor and economy of Soulderton, and it's important to us too. We here at Scavello Restoration realize the town wouldn't have its charm without local Souderton small business owners like you. We understand how important it is for you to get your business up and running as quickly and painlessly as possible.
From water removal and water damage restoration to fire damage restoration and smoke odor removal, we here at Scavello Restoration do whatever it takes to quickly and efficiently transform your property back to its original condition. It will be like nothing ever happened.
If your Souderton PA home or business has been damaged by water, fire, mold, mildew, or smoke, call us right away. There isn't time to waste.
Trust Scavello Restoration to Restore your Souderton PA Home or Business
Souderton residents can call Scavello Restoration anytime. Our team of experienced, certified, highly trained restoration experts are ready 24/7 to respond to your call and fulfill your restoration needs.
Whether it's fire damage clean-up and smoke damage restoration for your home or water extraction, water damage cleanup, trash hauling, and flood restoration for your business, Scavello Restoration is the only call you need to make! Souderton PA residents are lucky to live in such a historical, beautiful part of Pennsylvania, and they know it. They agree with Money magazine's ruling that describes Souderton as one of the best places to live in America. Every home and family within Souderton PA home adds to the character of this idyllic place, which is why we here at Scavello Restoration firmly believe in protecting and restoring your home.
Our service is unmatched and has earned us the trust and confidence of homeowners and businesses throughout Souderton PA, Hatboro PA, Willow Grove PA, the Greater Philadelphia Area, and beyond.
We'll provide you with a FREE QUOTE then help you to determine the appropriate, most cost-effective course of action.
Restore your piece of PA history in Horsham PA with a free quote on restoration services from Scavello restoration.
Contact Us !